Conz Street Internal Medicine
Dr. David Alpern knows the people he serves, and brings more than 30 years of experience to his practice. For many of those years, Dr. Alpern provided care to patients in nursing homes and extended care facilities. He has a keen understanding of the needs of older patients combined with an empathetic ear. He has extensive experience in helping to manage diseases and conditions including:
Diabetes
Hypertension
Cardiovascular issues
Osteoarthritis
Mobility challenges
Getting to Know You
Dr. Alpern and longtime nurse Nina Mentin are cherished care workers in the Northampton community, and are known for taking the time to answer your questions, understand your concerns and give you personalized care.
Referrals and Convenient Location
As part of the Cooley Dickinson Medical Group, we are connected to a wide network of specialists we can access for referrals, and are close to the Cooley Dickinson Hospital main campus and minutes from Cooley Dickinson Medical Group Surgical Care and physical/occupational therapy locations on Atwood Drive. Our ground floor, wheelchair-accessible office is conveniently located in downtown Northampton, within a few blocks of the Walter Salvo House, across the street from the Daily Hampshire Gazette. We are on the local bus route and one half-mile from Exit 18 on I-91.
---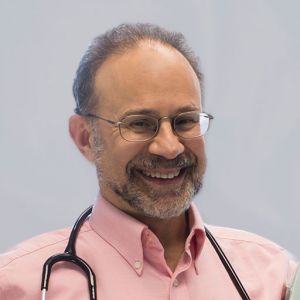 Dr. David Alpern has been in practice since 1985. Dr. Alpern focuses on you, the patient. He understands your concerns, answers your questions, and engages you in your plan of care. He accomplishes this by listening carefully and developing relationships based upon trust. His attention to detail is well known within the community that he serves.
Dr. Alpern is currently accepting new patients. Office hours are 9 AM-5 PM on weekdays.